The linear screen is driven by double vibration motors, and the vibration motor is used to excite the screen mesh to vibrate. When the two motors rotate synchronously and in opposite directions, the exciting force generated by the eccentric block cancels each other in the direction parallel to the axis of the motor. Due to the resultant force in the direction of the motor shaft, the motion trajectory of the screen machine is a straight line at this time. The material is thrown up and jumped on the screen surface or moves forward in a straight line, so as to achieve the purpose of screening and grading the material.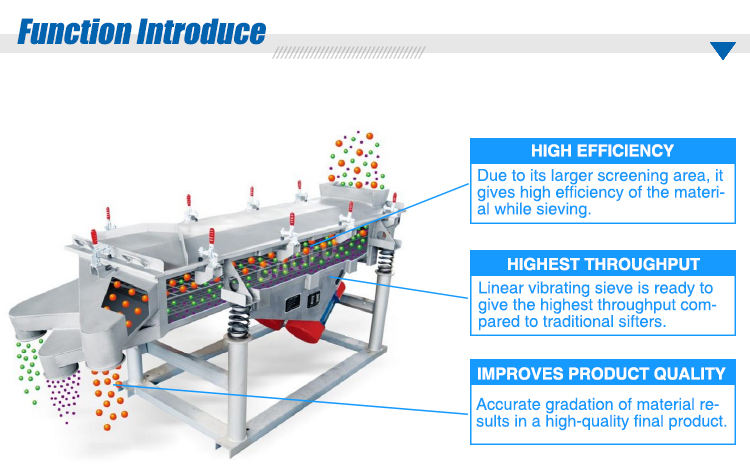 working principle
The linear vibrating screen uses the vibration of the vibration motor as the vibration

source, and produces several specifications of the above and below the screen through the multi-layer screen, which are discharged from their respective outlets. It has low
energy consumption, high output, simple structure, easy maintenance, fully enclosed
structure, no dust overflow, automatic discharge, and is more suitable for assembly line
operations.
Equipment Details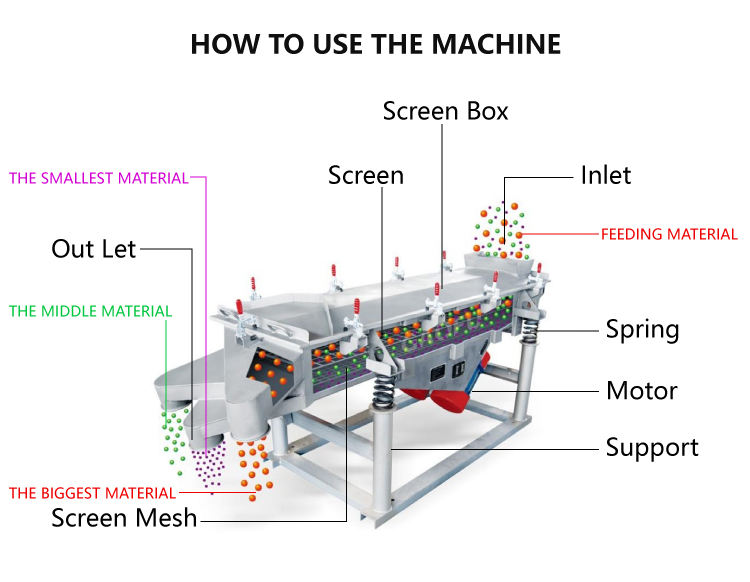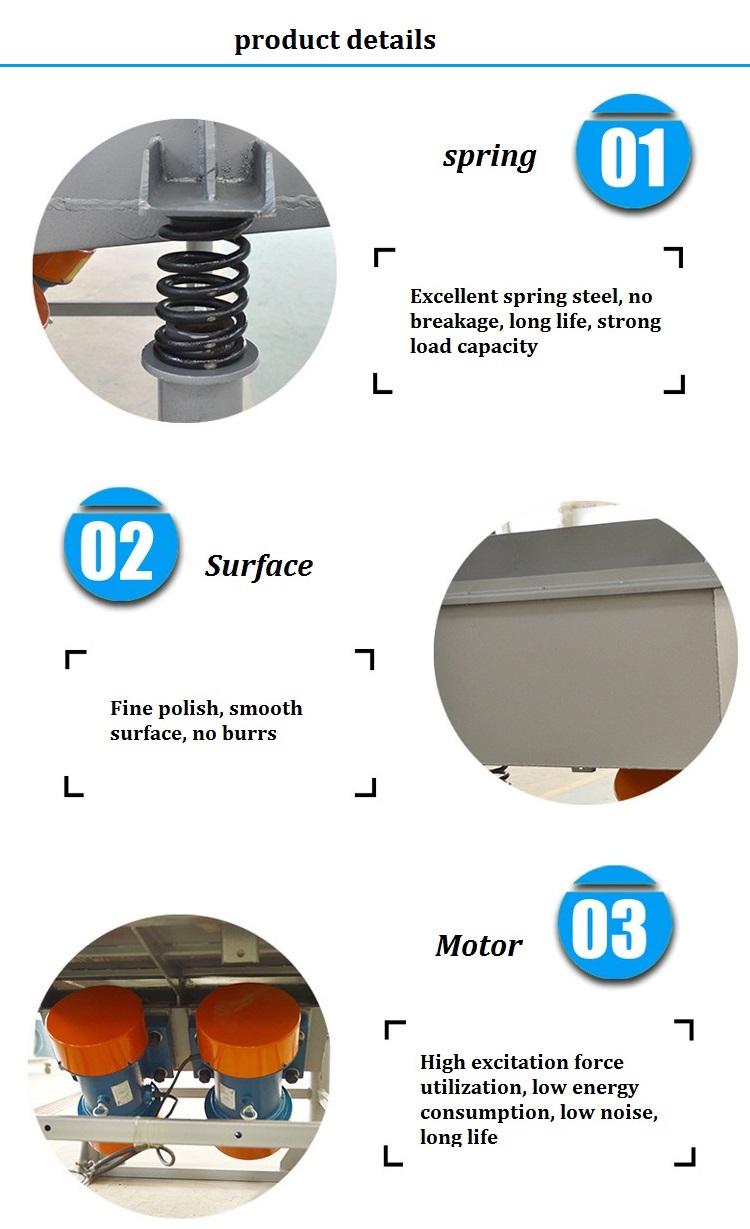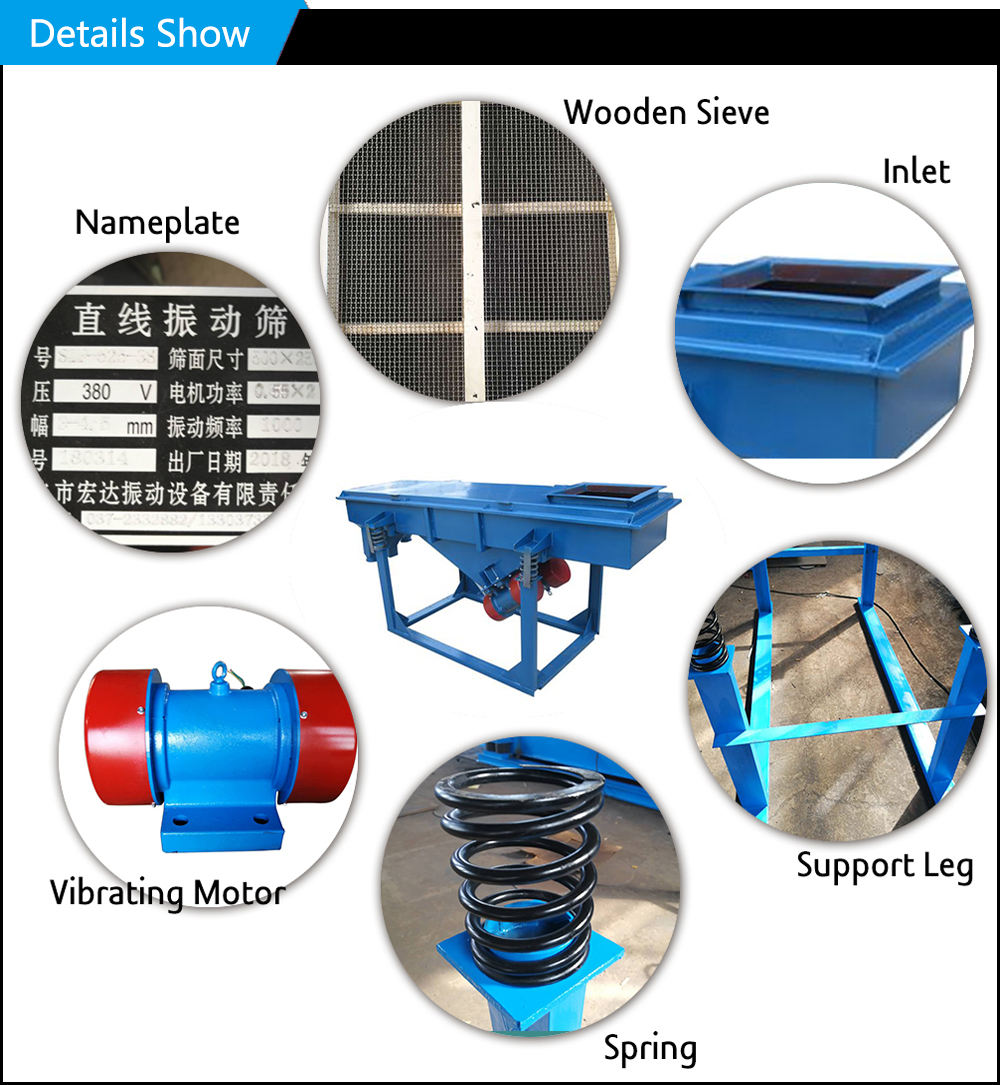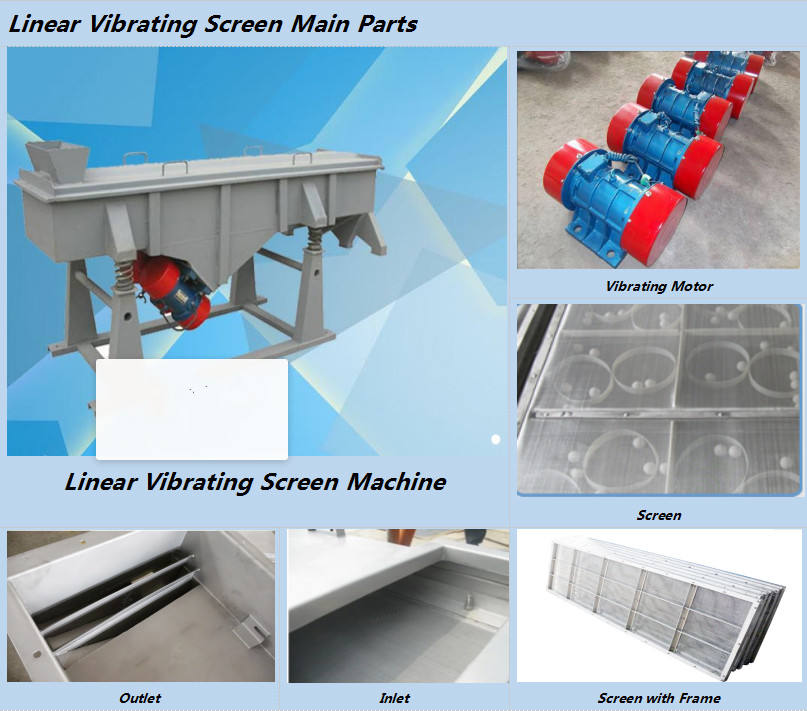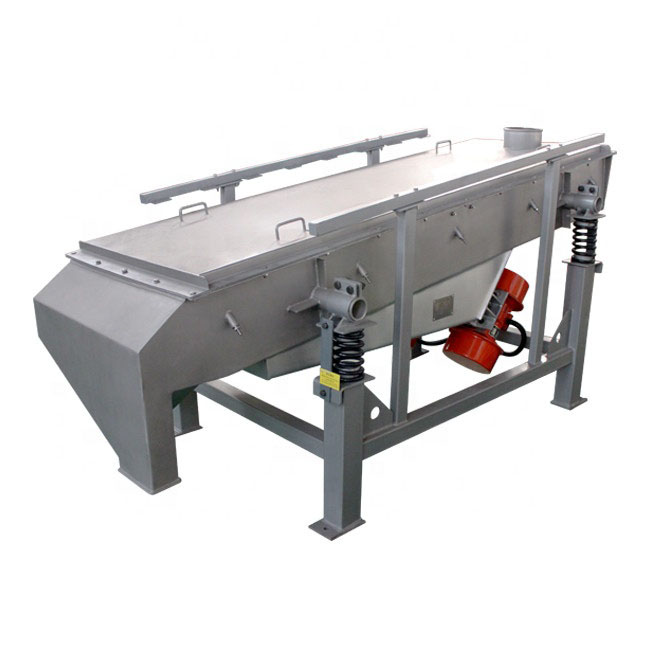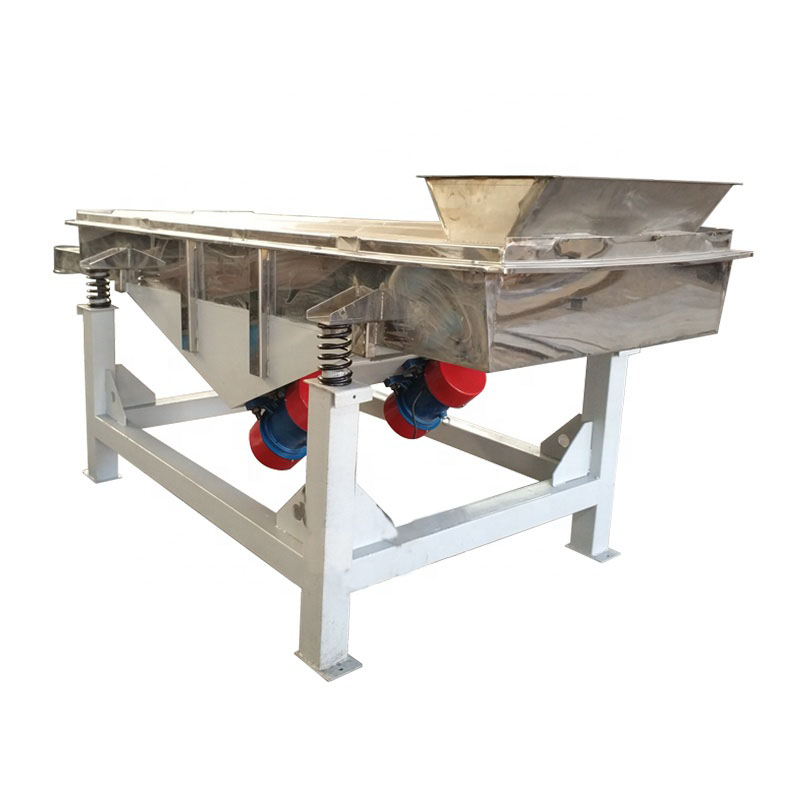 Product Parameter
产品型号

model

尺寸

size(mm)

物料粒度

Material granularity

筛面倾角

Screen surface inclination

振幅

amplitude(mm)

层数

layer

功率

power(kw)

RA-ZXS-520
500*2000
0.74-10mm

0

°

-7

°

4-10mm

1-6

2*

(

0.37-0.75

)

RA-ZXS-525
500*2500

2*

(

0.37-0.75

)

RA-ZXS-1020
1000*2000

2*

(

0.37-0.75

)

RA-ZXS-1025
1000*2500

2*

(

0.37-1.1

)

RA-ZXS-1030
1000*3000

2*

(

1.1-1.5

)

RA-ZXS-1040
1000*4000

2*

(

1.1-1.5

)

RA-ZXS-1235
1200*3500

2*

(

1.1-2.2

)

RA-ZXS-1250
1200*5000

2*

(

1.1-2.2

)

RA-ZXS-1535
1500*3500

2*

(

1.1-2.2

)

RA-ZXS-1560
1500*6000

2*

(

3.7-5.5

)