product description
The dust-free feeding station refers to the manual unpacking of small bags of
packaging materials. During the whole unpacking process, the filter and the dust
removal fan are used to remove dust, and the dust will not leak out. It is suitable for
small bags of 0~50KG. .It is a new product developed on the basis of widely absorbing
foreign similar products. At present, it is the advanced, ideal and perfect vacuum
conveying equipment for powdery material, granular material and powder-granular
mixture. It reduces the labor intensity of workers and solves the problem of dust
spillage during feeding. It is the first choice for pharmaceutical factories and food
factories to pass GMP certification and promote clean and civilized production.
working principle
The dust-free feeding station makes the material fall into the storage hopper by gravity through steps such as manual unpacking and automatic dumping to complete the
unpacking and unloading work. The filter cleaning device and exhaust fan are installed
inside the equipment to filter out the dust generated during the dumping process, and
discharge the clean exhaust gas into the atmosphere, so that the labor can easily work
in a clean environment.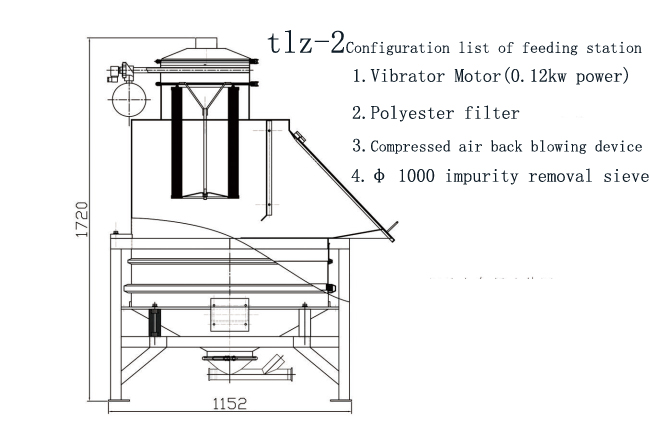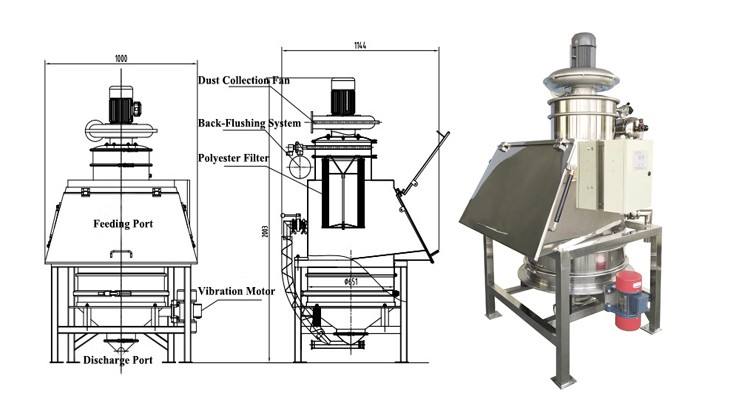 Features
1. Reduce manual heavy manual labor;
2. No dust flying, sanitation and environmental protection;
3. Small filtration precision, no waste or loss of materials;
4. Effectively connect with the next process;
5. It can be equipped with automatic cutter and bag pressing device;
6. Small size, can move freely, and has a wide range of applications.
Equipment Details