Ultrasonic vibrating screen is a low-frequency vibrating screen that directly imitates artificial screening. Its motion trajectory is a combination of radial displacement of instantaneous motion and circular motion with this displacement as the axis. The non-linear three-dimensional motion can be generated by adjusting the eccentric distance of the exciter, and the movement of the material on the screen surface is similar to manual screening, so as to achieve the effect of screening the material. This achieves the ideal screening effect and is suitable for precise screening of cylindrical, flake and other irregular shaped materials.

Working Principle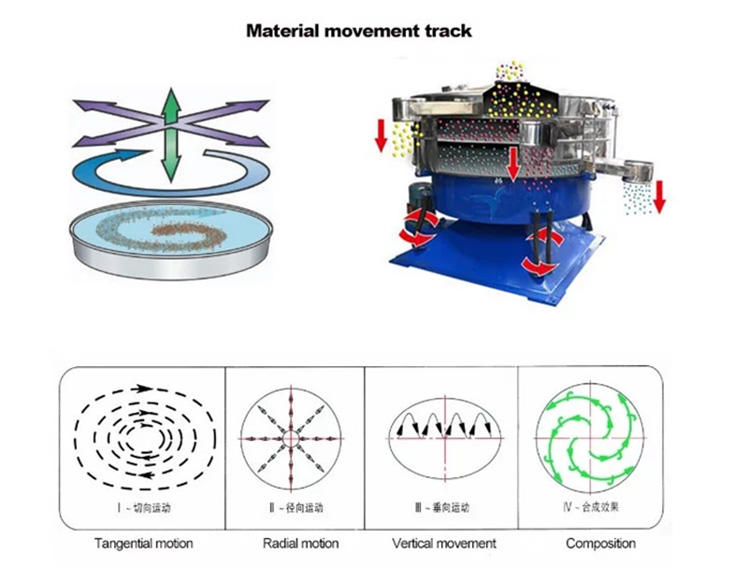 Ultrasonic vibrating screen is a kind of low-frequency vibrating screen that imitates
artificial shaking. Non-linear three-dimensional motion is produced, and the material
also produces the same motion similar to manual operation, so as to achieve the
purpose of screening, and the ideal screening effect can be obtained with an ultrasonic screening system.
Features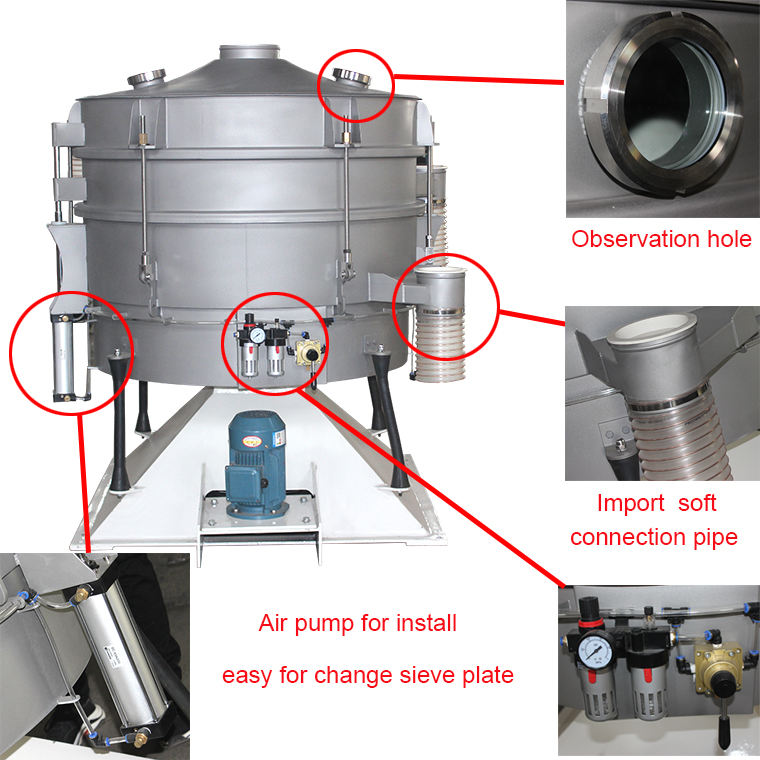 1. Single-layer or multi-layer sieving can be achieved, which can be sieved to 6 particle sizes. Up to 5 layers, while providing 5 to 6 groups of grading. For single graded products, our ultrasonic screening system can help you get 2-5 times the capacity on the same screen.
2. The principle of the rocking screen is actually a mechanical simulation of the human hand screen, with gentle acceleration and low-speed operation to ensure that the material always rolls on the surface of the screen. For dry, low-density particles; it can also effectively reduce the wear of the sieve itself (screen) for highly abrasive products.

3. Each layer of screen mesh realizes accurate classification of coarse and fine particles. The material is fed from the center of the horizontal screen body and spreads to the periphery along the spiral curve. At the same time, as the vertical acceleration increases, the fine-grained product is forced to effectively penetrate the screen surface.

4. Worry-free and convenient operation When the particle size of the product is close to 30 microns, the clogging of the mesh size becomes an urgent problem to be solved. With our ultrasonic system, it will be solved; ultrasonic systems are usually used for products with light specific gravity, high mesh size, high viscosity or static electricity.

5. Effectively reduce the damage of fragile materials. The hand screen can give gentle treatment to materials. The shaker perfectly reproduces the same movement and is used in applications where particle breakage is prohibited, such as: spray-dried coffee, powdered products of biopharmaceuticals, as well as milk powder and metal powders.

6. Effectively reduce maintenance time as fast as 15 minutes with simple and quick disassembly and installation.

Equipment Details




model

Effective

area

Effective

screen

diameter

layer

motor

power

size

cleaning system

RA-YBS-112

1.13

1250

1--5

2.2kw

1250*1110

Bouncing ball

Rotary brush

ultrasonic





RA-YBS-116

1.83

1580

1--5

3kw

1580/1400

RA-YBS-118

2.43

1778

1--5

3kw

1778/1412

RA-YBS-120

2.63

1880

1--5

4kw

1880/1800

RA-YBS-126

5.3

2560

1--5

5.5kw

2650/1900
Engineering case1
Customer site Chemical industry

Jiangxi ** Company

Screening material Calcium powder Sieve 100 mesh, specific gravity 0.9, output 300KG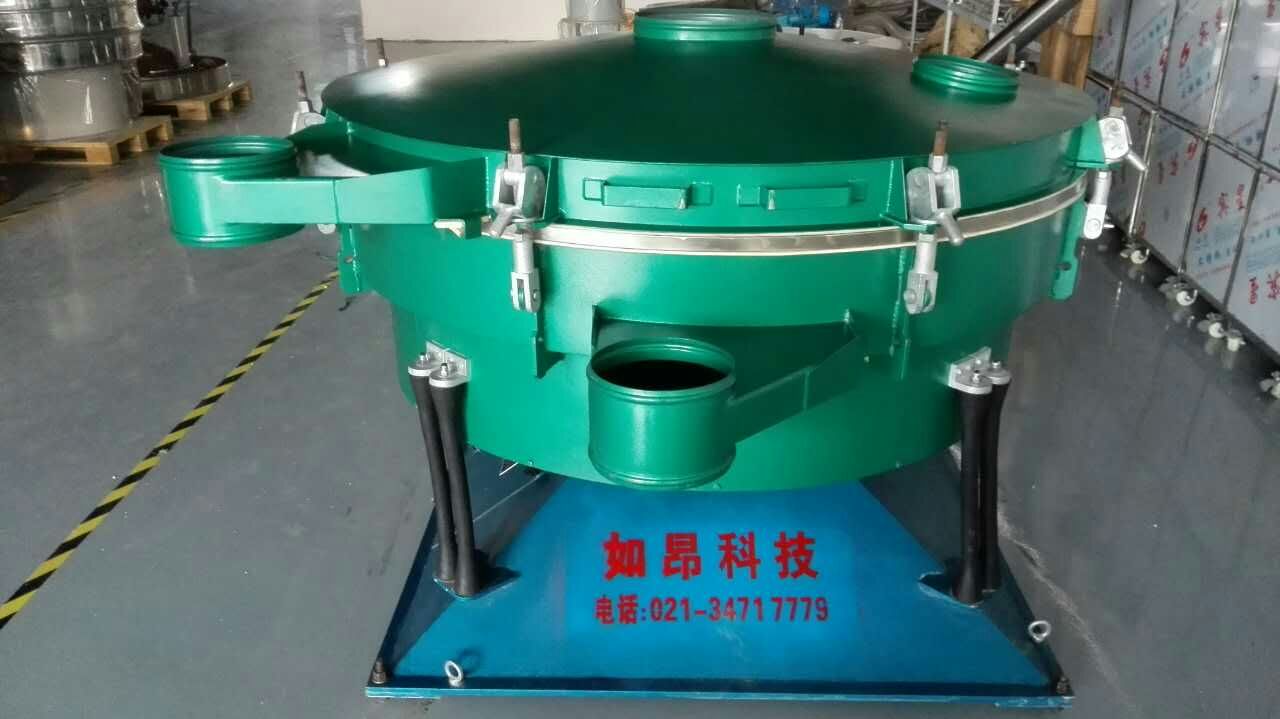 Engineering case2
Customer site Chemical industry

Jiangxi ** Company

Screening material DCP sieved 80 mesh, specific gravity 1.2, output 460KG